Manage Employees Hierarchy
Al Sahal HRMS provides an easy way to see and manage organizational level hierarchy for different employees.
Watch out the functionality in Arabic Language, this video describes that how HR Manager can manage their employees parent and child level hierarchy directly from employee master.


Organizational Chart
Sahal's organizational chart module is automated, user-friendly, and secure, which makes it possible for both admins and users to perform quick actions. To date, Al Sahal's organisational charts have helped several leading organisations to improve their team collaboration and communication.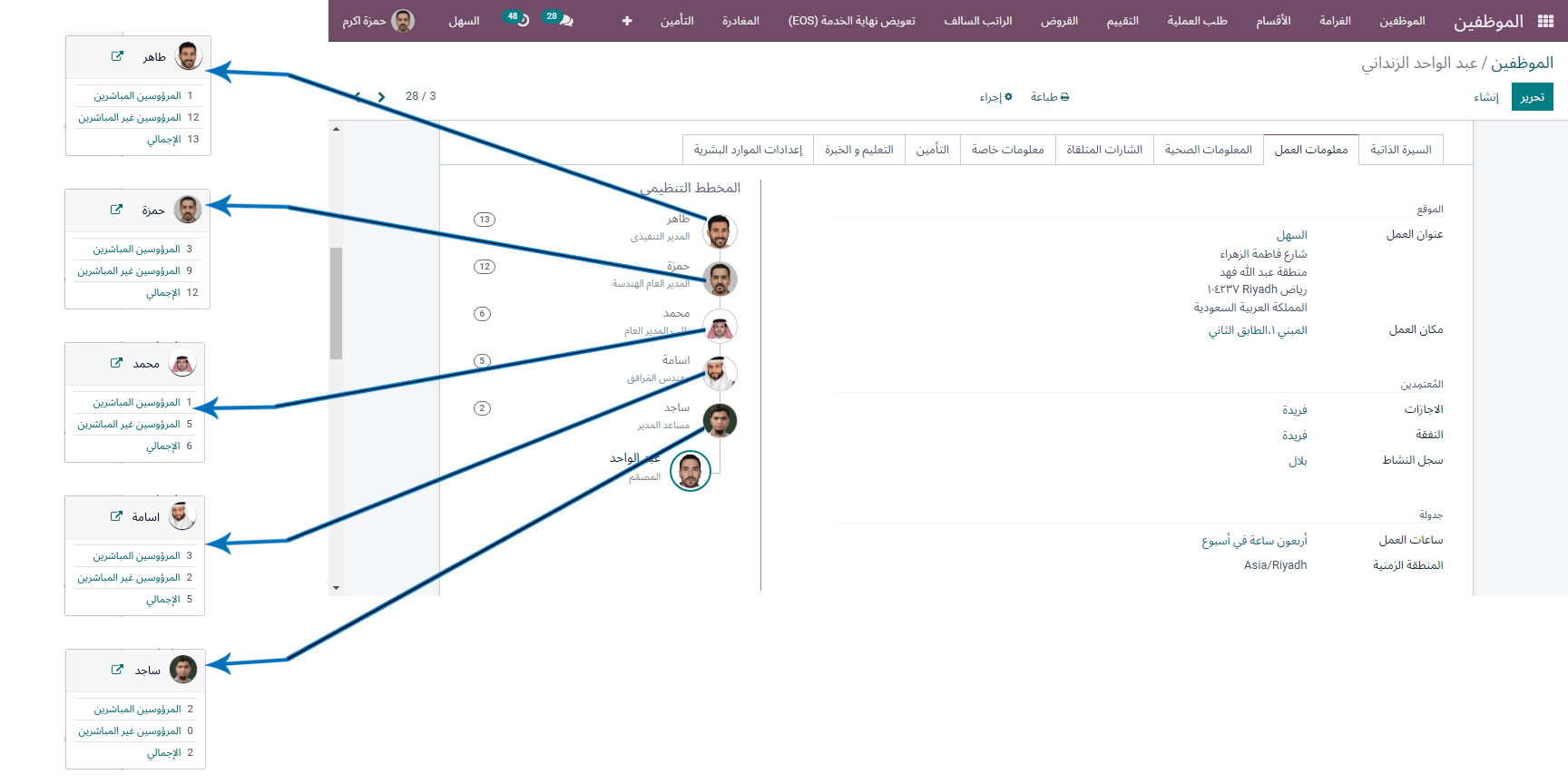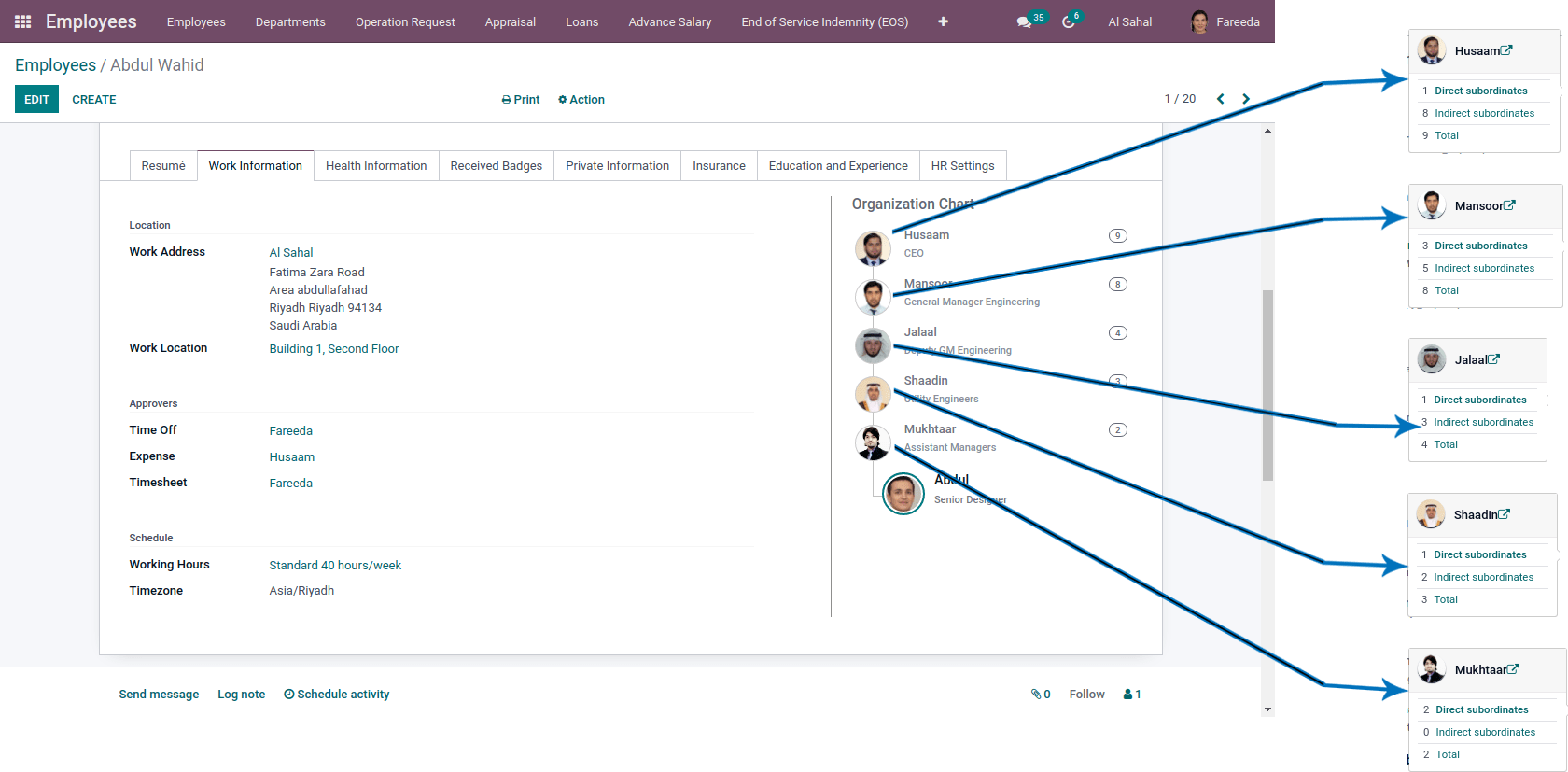 Create A Hierarchical Structure

Create a clear and structured organisational chart and easily update your chart with new employee information in just a few clicks.

Automated Organisation Chart

Automatically update your org chart by integrating it with other employee systems. Easily import data and make changes in no time.

Shareable Organisation Chart

HR managers can easily share their organisational charts with specific individuals or departments.

Interactive Employee Directory

Helps you keep the entire workforce at hand. Find the right person in the team and his contact details using the directory.

Easy to Use

The tool makes it easy for the new employees to know their colleagues ( their position, their skills, and contact details) in the organisation.

Fast and Reliable

The organisation chart allows employees to explore the entire workforce in the organisation in the blink of an eye.

Improves HR Management

It provides visibility to HR managers to check vacant job positions and the possibility of new roles.

Workforce Planning

Workforce planning can be done to hire new employees, skill anticipation, talent gaps, management needs, and much more.

Communicate Better

A powerful organisational chart opens doors for transparent communication. It becomes easy to solve disputes in the workplace if one knows the right person to contact.