Employees Bonus & Appraisal
To appreciate and motivate employees for their jobs, either on 6 months or yearly bonus/appraisal is given to all employees in each company.

Watch out the functionality in Arabic Language that describes how HR Manager will be able to give bonus or to manage appraisal process for different employees.


Evaluation & Appraisal Management
Every organisation needs to pay their employees along with some appraisals meant to recognise their hard work at the workplace. The appraisal management system takes care of this. It keeps a regular track of employees' performance throughout the year and provides bias-free reviews to their performance, which is also based on their colleagues' reviews. An ideal solution to set up a fair appraisal process.
Overall employee performance is evaluated and the bonus is awarded and added on the payslip. Similarly, the appraisal is evaluated from the annual performance of the employee and it is updated on the contract.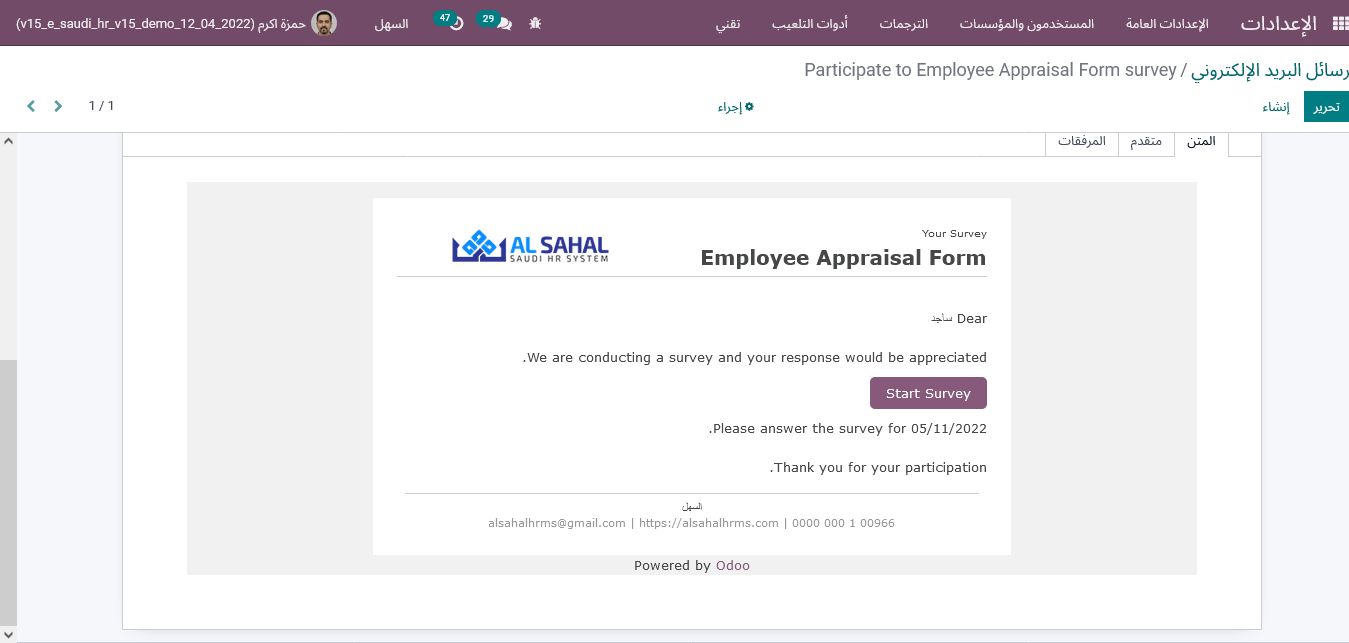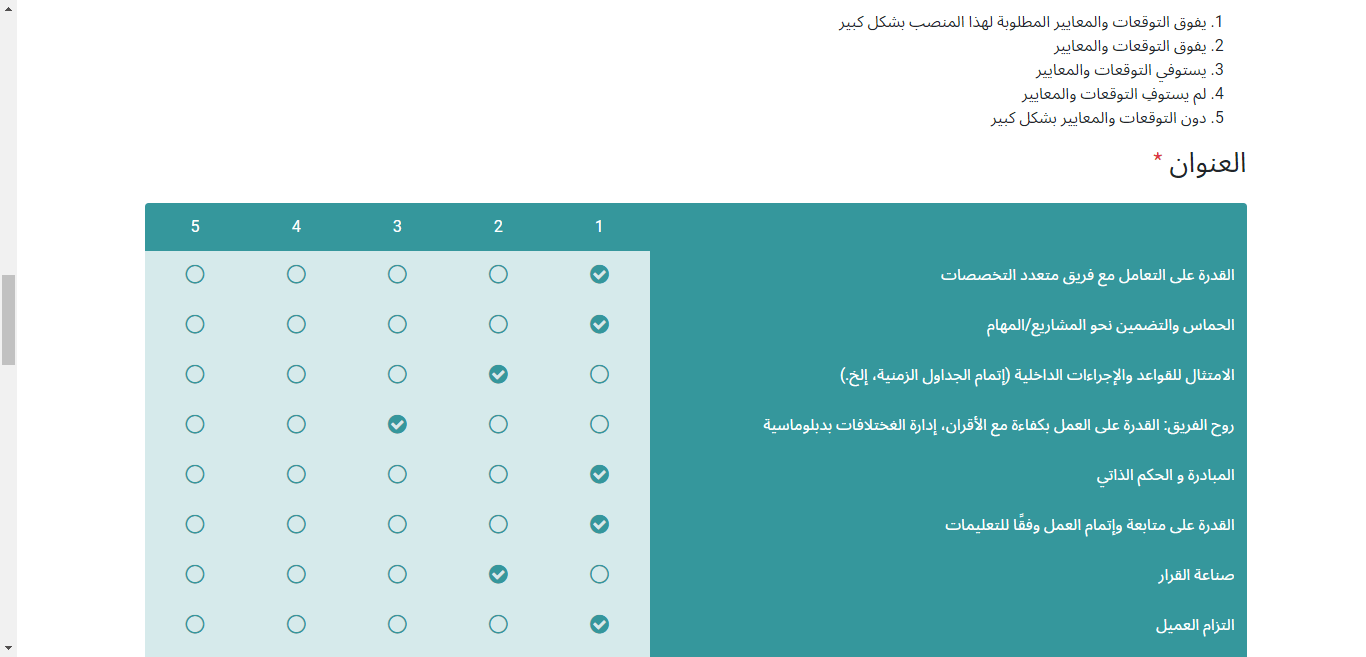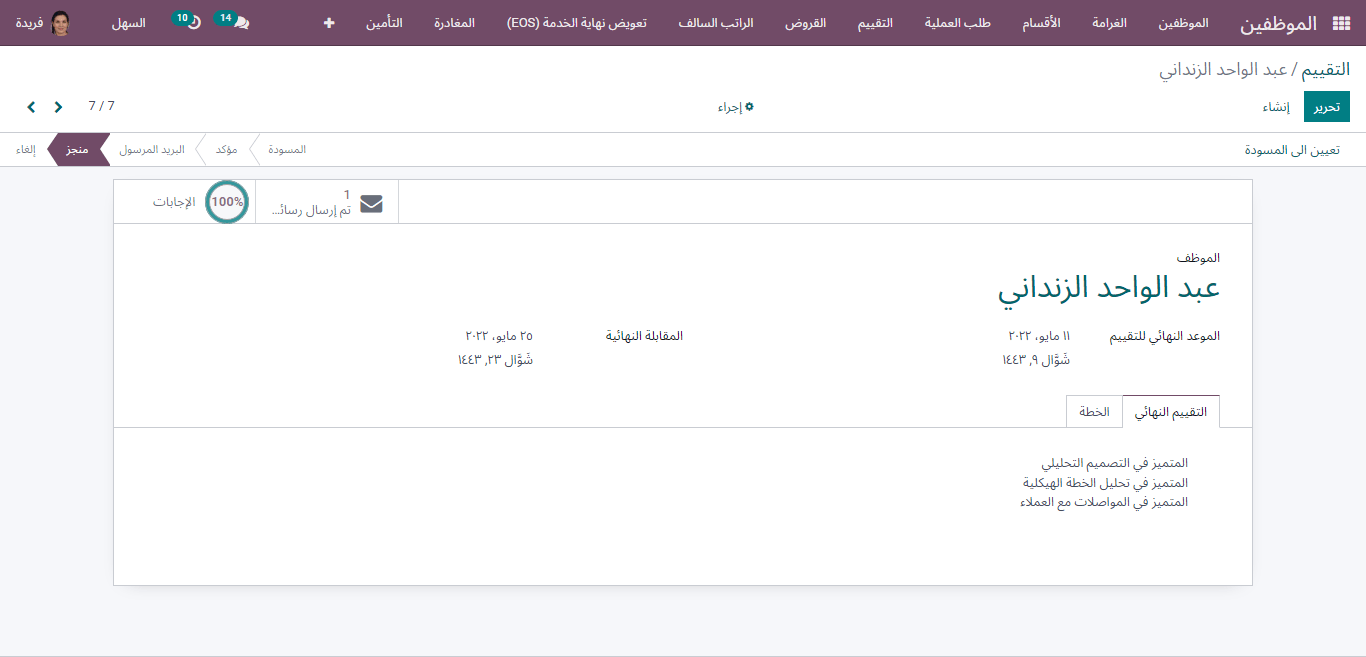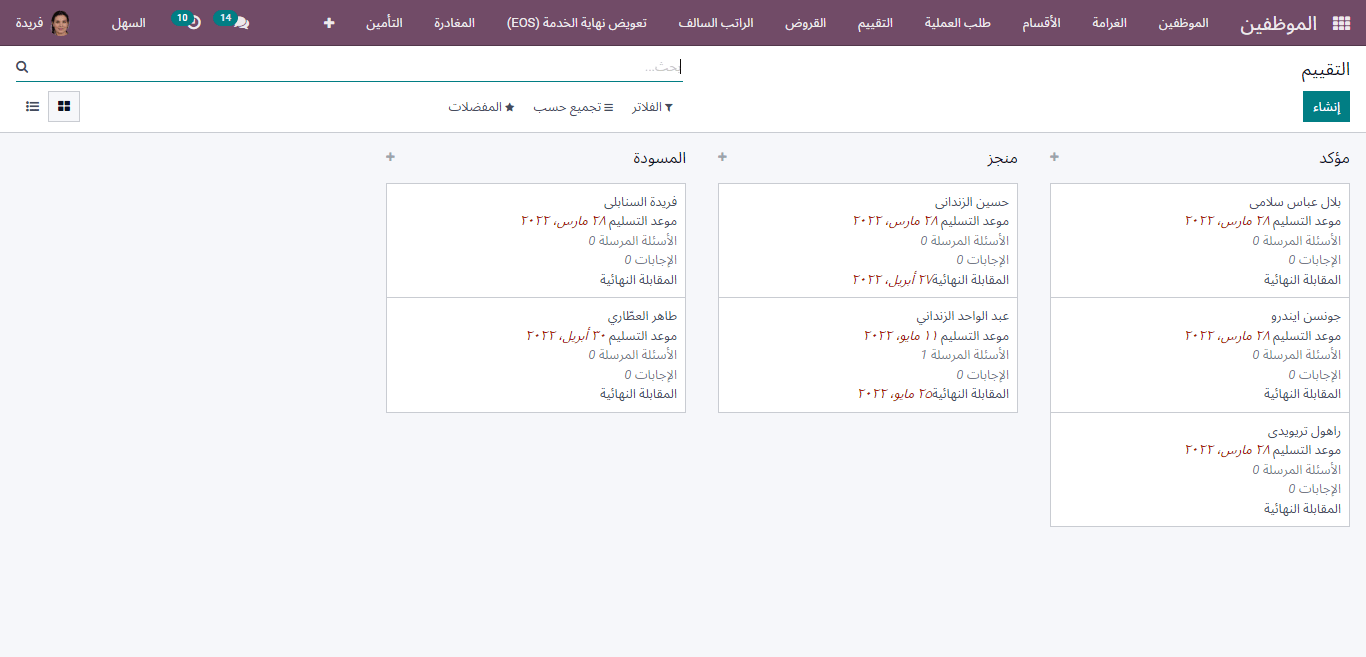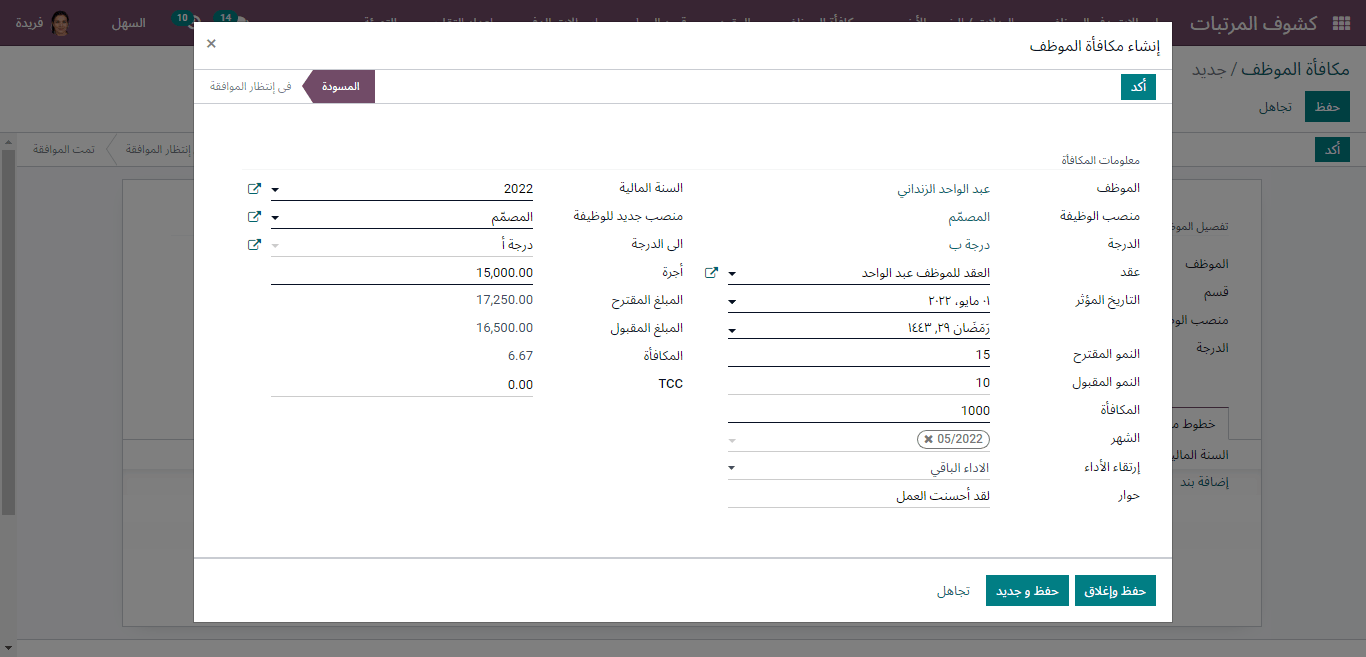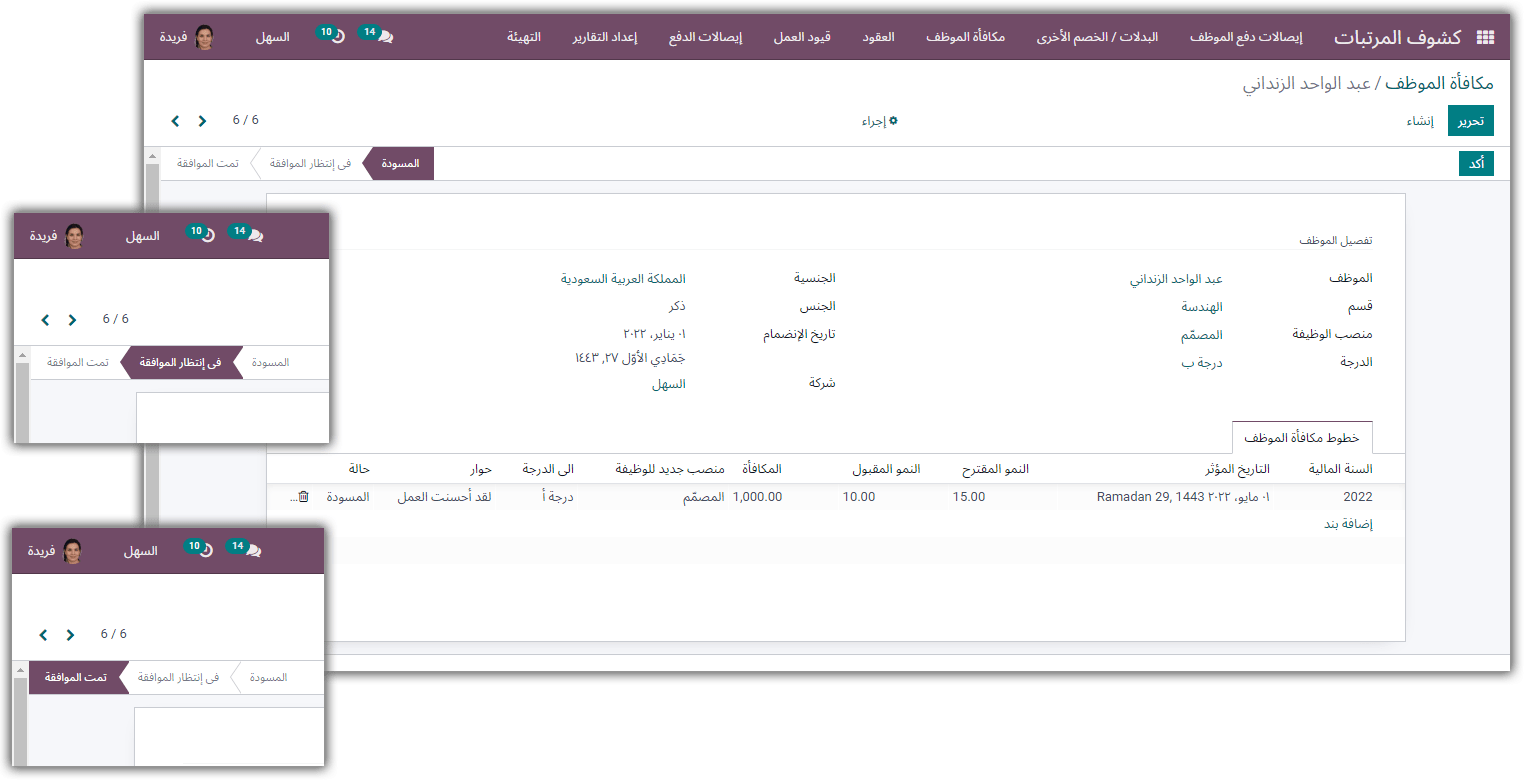 Manage employee evaluations and create appraisals in minutes
Set up your evaluation process form, based on questionnaires to collect feedback from relevant employees of the company. Automate the entire process so that you can focus on people and administrative duties.
Manage
Organise Interviews:
Define - Select - configure, who should receive forms as per their roles. Manage evaluation schedule with stages, request interviews for specific stages of your appraisal plan. Track interviews and set up reminders in the calendar view.
Create Appraisal Plans:
Set up several plans for each department. Create different phases and add custom actions and forms to organise your appraisals the right way.
Sort Appraisals:
Filter and sort appraisals by the employee, status, deadline, appreciation, and plan name to get a clear overview of evaluations.
Design your Own Survey
Create Surveys:
Create your own surveys to collect important information and opinions from your employees.
Design Surveys:
Design your own survey by adding questions, editing pages and drafting a useful survey with the built-in templates. You can even create several surveys for each evaluation step, concerning different people (employees).
Create Templates:
Convert and modify existing survey forms into templates for future use.
Test Surveys: 
Proof your survey forms before publishing, get them reviewed by managers, supervisors, or concerned authorities, and let them add comments before finalizing the proof.
Automate the evaluation process
Create evaluation plans with a clear schedule to automatically generate interview requests. Specify the employee, department, or level in the hierarchy which can answer your surveys.
Allow ERP to automatically send emails and requests for evaluation to each employee, according to the schedule set up done in the evaluation plan.
Feature Summary
| | | |
| --- | --- | --- |
| Appraisal plan | Create & design a survey | Automate evaluation process |
| Performance tracking | Appraisal approval | Automated updates in contracts |