Employee 360 degree Profile Management
Watch out the functionality in Arabic Language that describes how HR Manager will be able to manage a complete employee profile.
From employee profile, HR Manager will be able to redirect to all related operations of an employee.


Manage 360 Degree Employee Profile
Employee information management is one of the important activities done by the HR department, which is maintaining accurate information about the employees.
Thanks to the single secure employee database in Al Sahal HRMS, tracking employee records has never been easier. The fully controlled centralized data is easier to access from anywhere. Al Sahal HRM moves your HR database away from scattered spreadsheets and paper files forever, putting organized data at your fingertips whenever you need it.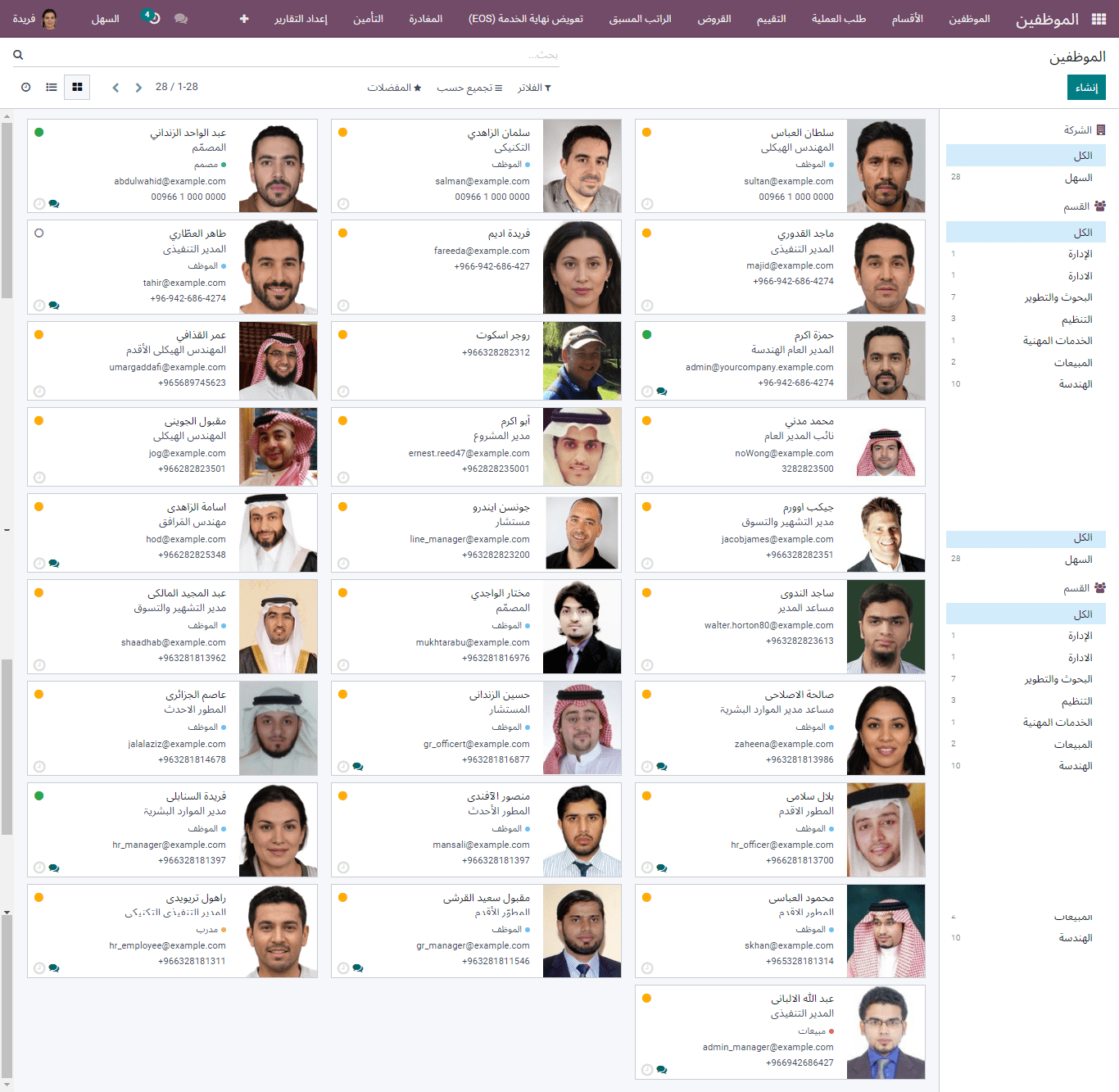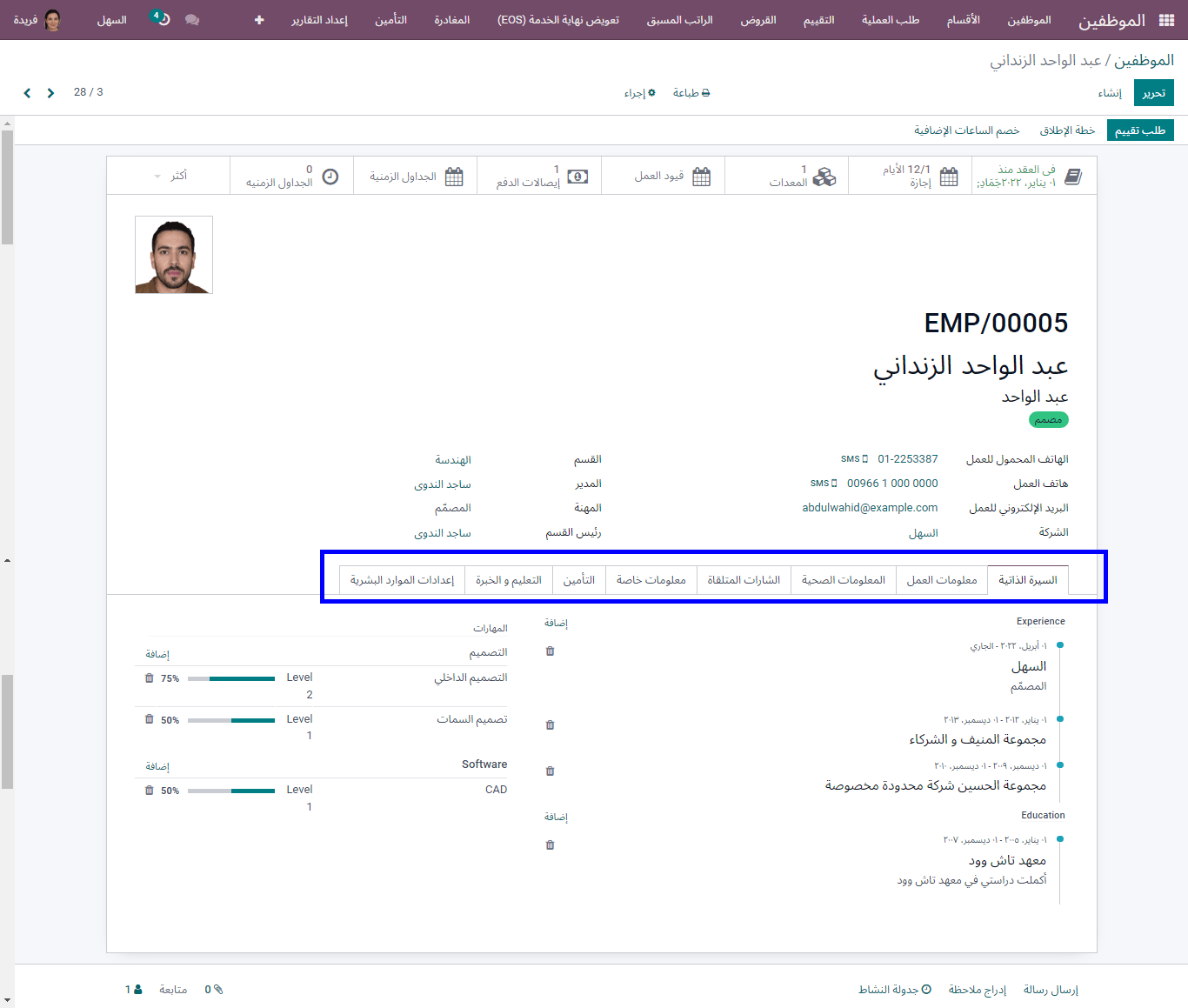 Some of the critical pieces of data that need to be maintained
Print Badge

Education Information

Equipment Summary

Work Information

Salary Request Summary
Private Information

Contract Summary

Timesheets Summary

Attendance Summary

Job Profiles Management
Insurance Details

Leaves

Summary

Documents Summary

Working Hours Summary

Print Leave Summary Report
Information

HR Setting

Payslip Summary

Dependent Summary

Warning Summary

Health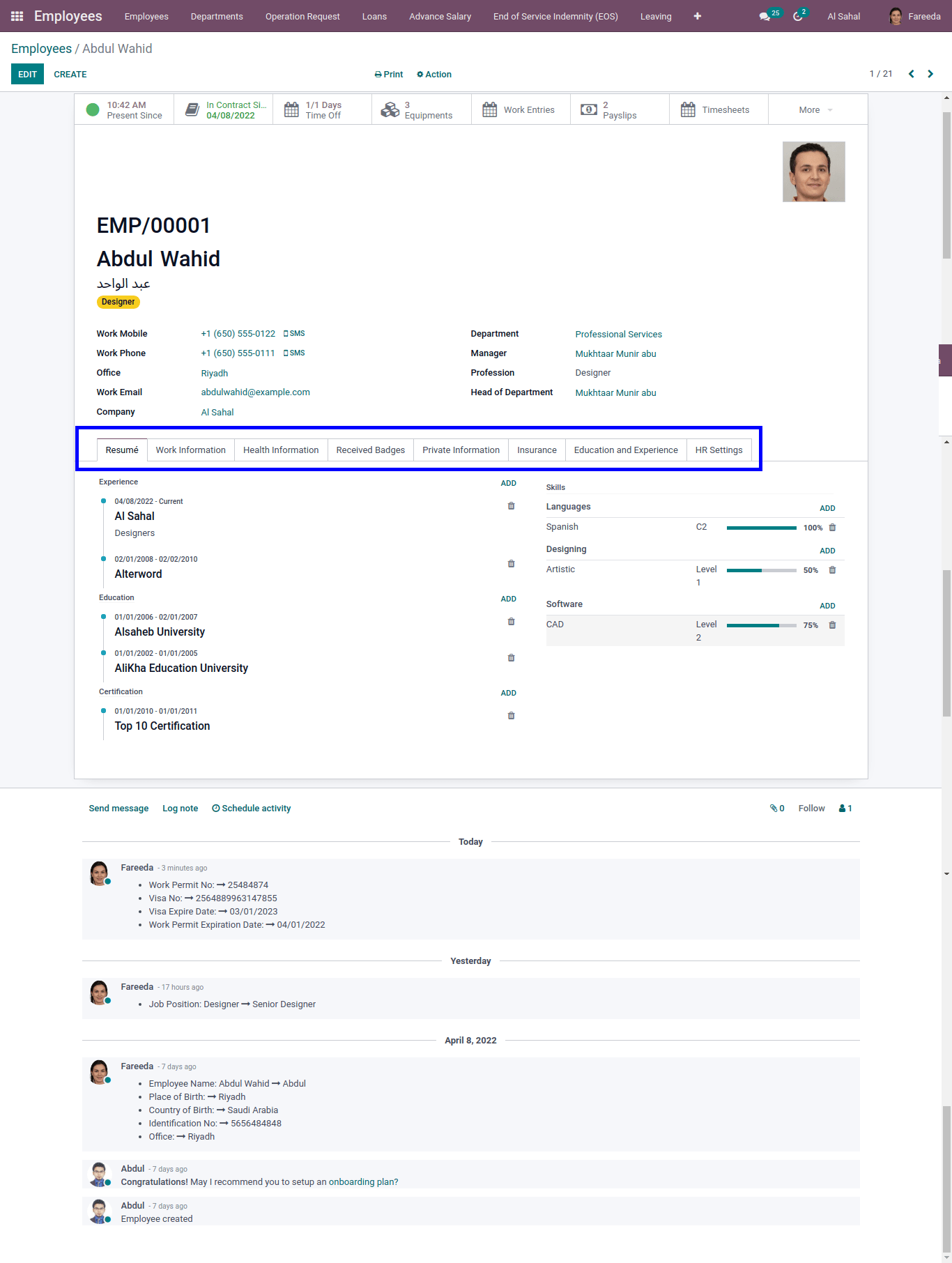 Name, gender, date of birth, education history, joining date, contact information, telephone numbers, email-ids, uploaded documents, etc

Information regarding work history, department, location, grade, reporting manager, contract details, payment & statutory information, etc.

Apart from the above, HR also maintains information on passports, visas, nominations, company assets, etc. ensuring the correct and updated information of the employees is maintained. This is one of the most critical jobs of the HR department as the organizational decisions are taken based on this data.