IT Operation
Request for Equipments
Watch out the video in Arabic Language that describes how different employees will be able to request for equipment/hardware/software etc. and how IT Manager will be able to process those requirements.
There are several ways to automate employee onboarding and provisioning, including purpose-built applications, but using a request management application is perhaps the simplest and most efficient way to do it.
Request management is the process of managing a request, from submission to follow-up, in order to standardize and automate service delivery.
Request management is a key component of an actionable service catalog or service portal; it is the underlying workflow and processes that enable a service request to be reliably submitted, routed, approved, monitored, and fulfilled.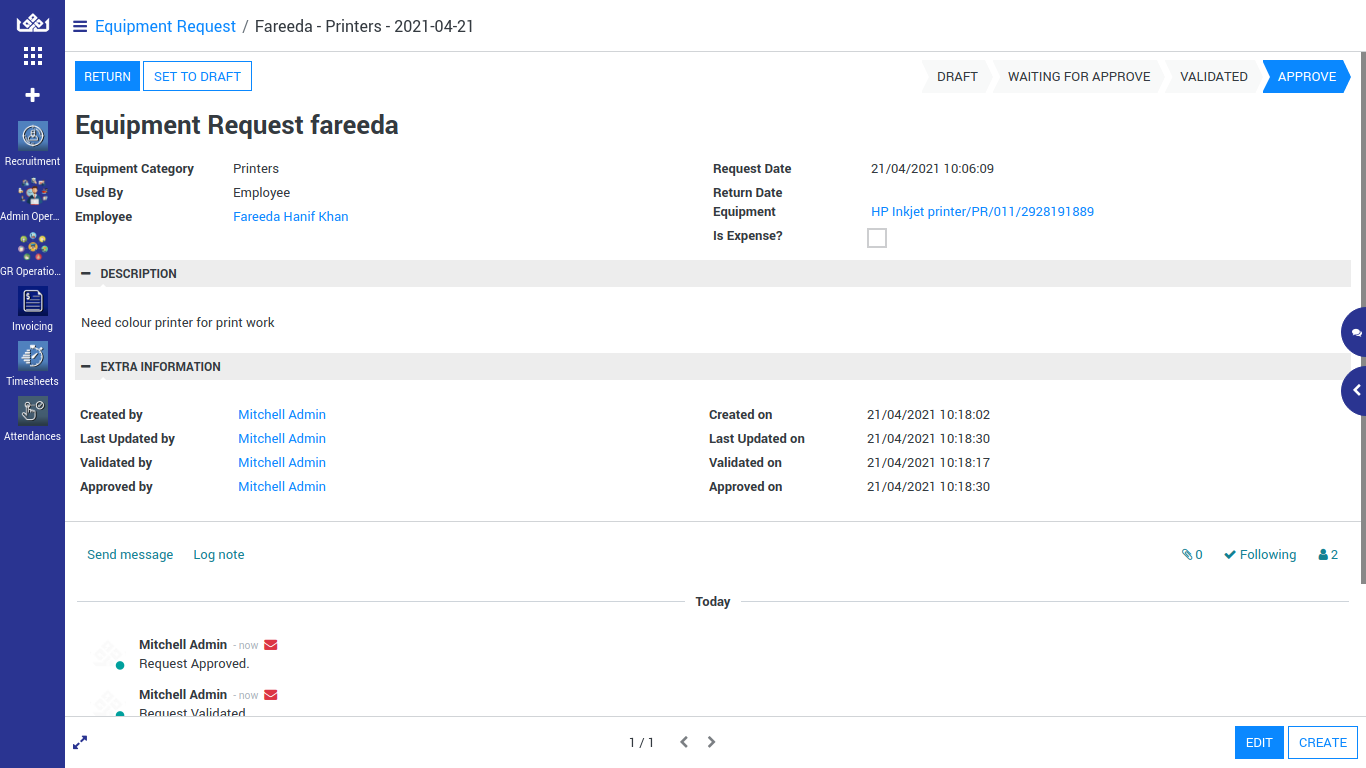 The benefits of using a request management application for employee onboarding include:
Speed the time to employee productivity. 

Leverage a single configurable interface to orchestrate all employee onboarding and provisioning requests across multiple departments: HR, Payroll, IT, Telecom, Facilities, Security. 

Reduce costs due to inefficiency. 

Increase reliability and accuracy and consistently assure legal compliance. 

Get visibility to audit trails for compliance and reporting purposes. 

Reduce human intervention to a minimum with user self-service.