Operations
Booking for Flight & Accommodation
Watch out the functionality in Arabic Language that describes how Admin Manager will be able to manage flight booking and Accommodation process along with Expense generation.


Flight Booking & Accommodation
Admin operations is a crucial part of an HR department, apart from regular company operations, this department also handles and arranges business trips, hotel accommodation, etc. If the company has to organize an international conference, product launch, or any other activity, the HR department makes arrangements for government permits or any licenses to be acquired for a certain activity.
In the case of business, tour/meeting/training employees can request an HR manager for flight booking.
HR manager approves employee's requests & the admin manager makes arrangements. 

If a booking is related to an employee's personal work, the admin manager adds employee contribution for the expense, which is directly deducted from the employee's current month payslip (Salary).

When employees travel for business meetings or any official work, then their accommodation records and related expenses can be managed.

Admin Manager can generate different excel reports of accommodation for different employees.




Ticket Management



Accommodations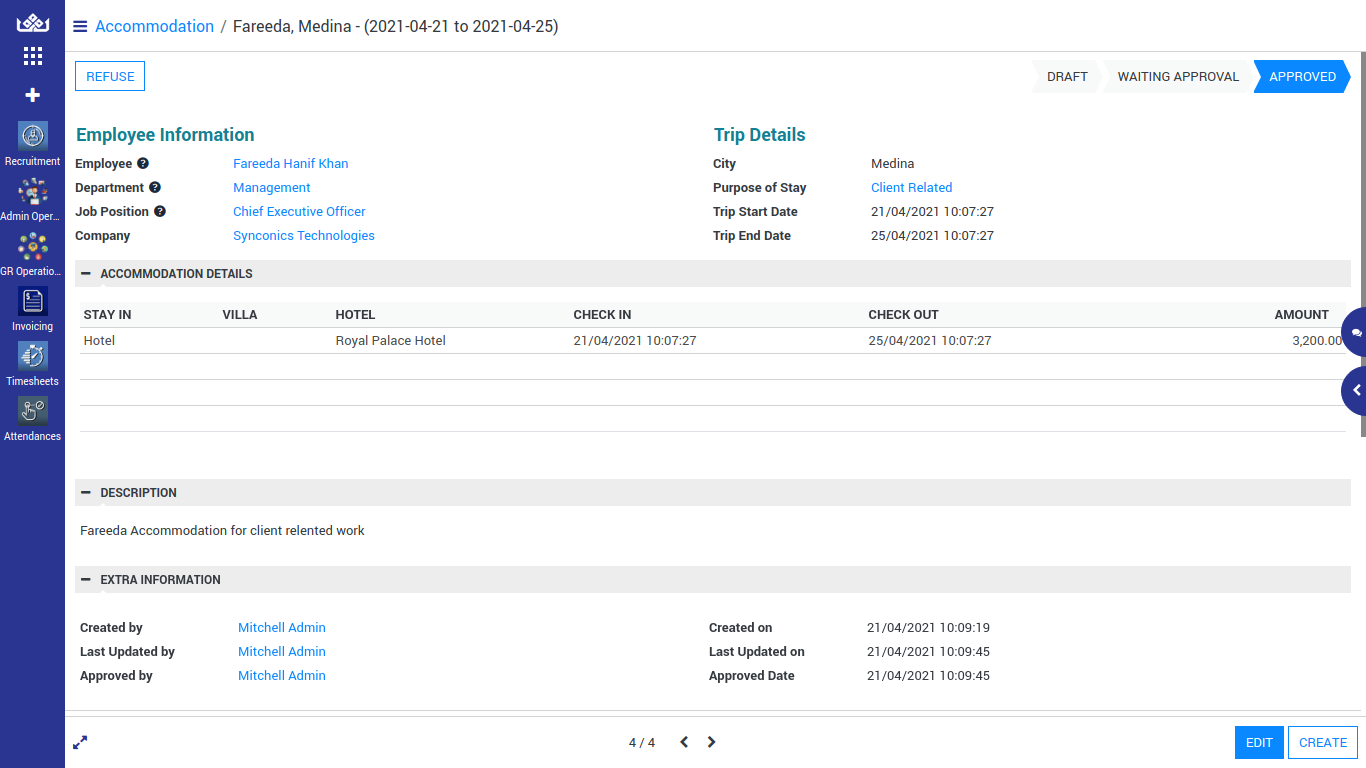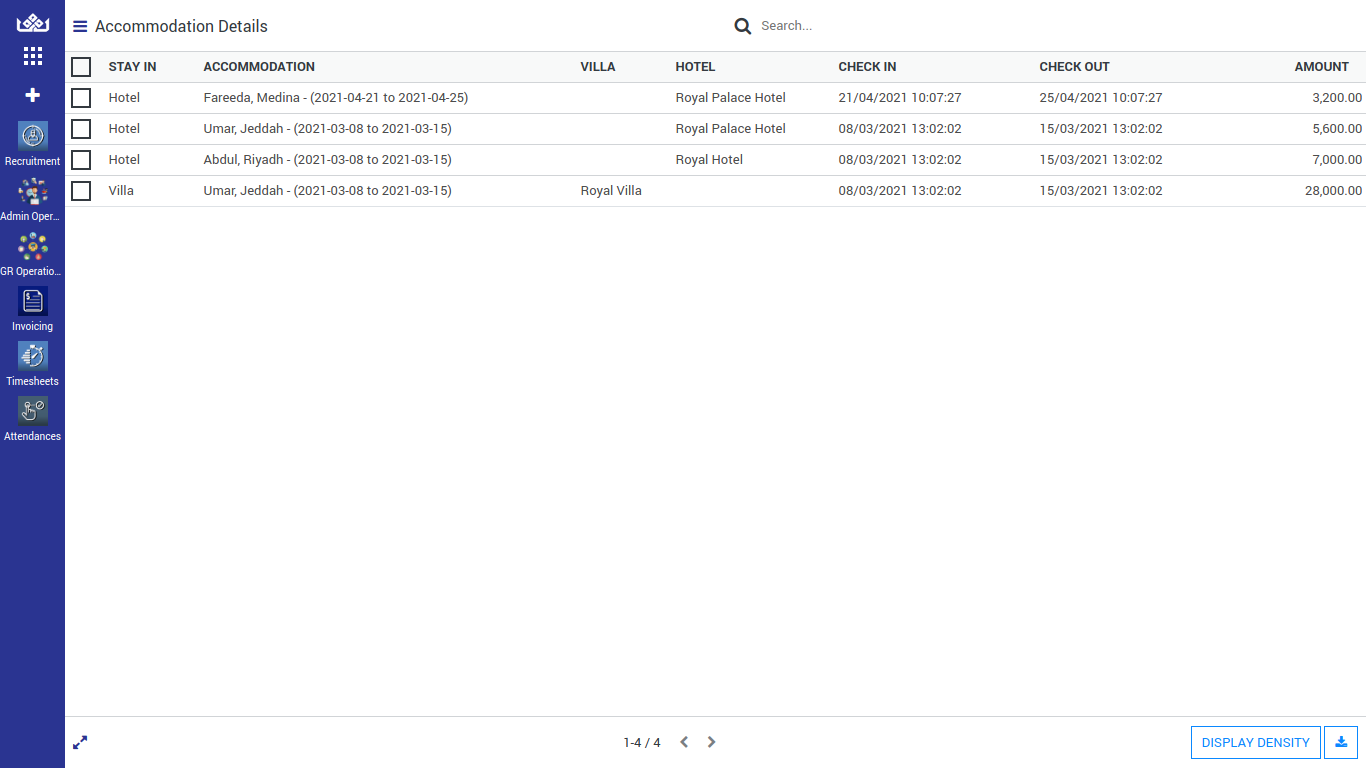 Abroad meeting management

Employee stay in hotel or villa

Accommodation reports